All-Time League Statistics

After 2016 Season
---
Here you will find all of the league statistics, updated after the most recent season (2013). There are too many stats to keep this updated after every race during the active season. I will update these pages at the end of each season.
---
All-Time Stats Categories
Champions
Total Wins
"Chase" Wins
Superspeedway Wins
Short Track Wins
Road Course Wins
Restrictor Plate Wins
Poles
Top 5's
Last Place Finishes
Points Leaders
Picked Best Team
Picked Worst Team
---
Braswell's Fantasy NASCAR League Champions
Roger Harris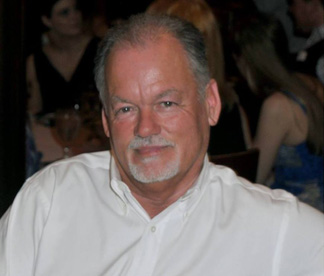 Championship Season(s): 2016
Member Since: 2013
Championship Notes:
Ever since Roger joined the league in 2013, he has been a model of consistency. His worst points finish came in his rookie year, when he finished 7th! Roger had been knocking on the door of a championship for a couple years. In face, halfway through 2015 it looked like Roger would put his 1st championship in the books. But a weak 2nd half of the year, left Roger on the outside looking in. 2016 would not end the same way. Roger came out of the box hot, winning races and poles early and often. His consistency could not be matched by the field. At the end of the year Roger broke the record for largest margin of victory, winning by over 900 points. Truly a worth champion, and poised to challenge for many more!
Thomas Tolbert

Championship Season(s): 2015
Member Since: 2012
Championship Notes:
Thomas Tolbert broke through for his 1st Championship last year, setting a new all-time record for largest winning marging (792 points ahead of 2nd place). Thomas' title run really began with his victory at Richmond right before The Chase started. Thomas assumed the points lead and never looked back, seemingly increasing his points lead each and every week. A season that was marked by incredible consistency, Thomas earned 3 wins, and scored 19 top 10 finishes, in a season with a field size of 50 competitors.
Jason Hollingsworth

Championship Season(s): 2014
Member Since: 2012
Championship Notes:
Jason Hollingsworth is our most recent BFNL Champion, winning the title in this 3rd season. Jason's final margin of victory doesn't do justice to the points battle that was waged during the 2014 season. Jason, Manish Nagpal and Thomas Tolbert battled hard for most of the season. In the end, Jason pulled away, beginning a points lead streak that would stretch into the 2015 season, and stand as one of the longest in league history. Jason pulled together victories at Fontana, Talladega, Charlotte & Dover all in the first 1st of the season. His consistency down the stretch is what led him to the title, as he racked up 14 Top 5 finishes, the most for any Champion since 2009.

Bob Francis


Championship Season(s): 2013, 2012 & 2007
Member Since: 2006
Championship Notes:
Bob Francis is one of only 3 people to win 3 or more BFNL Championships. Bob's Championship seasons are all marked with incredible consistency, week in and week out solid finishes that keep him ahead of the field. His 2007 Championship season was probably his most exciting title run, holding off Brandon Braswell by a scant 83 points to end Brandon's bid for 3 consecutive championships.
Justin Braswell


Championship Season(s): 2011, 2010, 2008 & 2002
Member Since: 1999
Championship Notes:
Justin Braswell is only the 2nd 4-time Champion in the history of the BFNL. Justin won his first title back in 2002, when he was just 17 years old. After quite a few dry years, Justin came roaring back in 2008, winning 3 of the next 4 Championships, including 2011, when he came out of nowhere and took the points lead away from Chris Faulk in the very last race of the season at Homestead.

Kelly Feimster

Championship Season(s): 2009
Member Since: 2008
Championship Notes:
Kelly Feimster won his only championship, so far, in 2009. Kelly put together one of the most consistent seasons we have every seen in the BFNL. Kelly racked up 18 top 5 finishes, which was very close to the all-time record, and amazingly enough he had 0 wins. Kelly is the only league champion to take home the title with 0 wins.
Brandon Braswell

Championship Season(s): 2006, 2005, 2003, 2000 & 1999
Member Since: 1999
Championship Notes:
Brandon Braswell is the league founder, and commishioner. Brandon is the only 5-time BFNL Champion, including the inagural season in 1999. He has twice won back-to-back titles, in '99-'00 and '05-'06. Brandon currently has the most all-time wins and poles in league history, and holds the record for the narrowest margin of Championship victory, when he won the title in 2003 by 5 points over archrival Jeremy Steele.
Kevin Steele

Championship Season(s): 2004
Member Since: 2003
Championship Notes:
Kevin Steele won his championship in 2004, in just his 2nd season in the league. Kevin was the first non-Braswell to ever win the BFNL, and loves to point out he is still the only Steele to win a title. Kevin's title in 2004 came right as the league was beginning to expand and enter the "modern" era (where we actually had more than 12 people in it).
Larry Braswell

Championship Season(s): 2001
Member Since: 1999
Championship Notes:
Larry Braswell won his title in 2001, and set quite a few single-season records that still have not been broken. He had the most wins (7), the most poles (8), the most top-5's (22), and became the first person to ever win 3-consecutive races, and also 3-consecutive poles during a season. His 583 pt winning margin was a record that stood until 2010, and is still the 2nd largest ever.
| | | | | | | | | | |
| --- | --- | --- | --- | --- | --- | --- | --- | --- | --- |
| Year | Champion | Score | Margin | Wins | Top 5's | Poles | Leading | Lasts | Members |
| 2015 | Thomas Tolbert | 31,485 | 792 | 3 | 9 | 4 | 11 weeks | 0 | 50 |
| 2014 | Jason Hollingsworth | 29,888 | 368 | 4 | 14 | 0 | 13 weeks | 0 | 42 |
| 2013 | Bob Francis | 30,610 | 494 | 3 | 8 | 1 | 26 weeks | 0 | 34 |
| 2012 | Bob Francis | 30,724 | 241 | 3 | 9 | 4 | 12 weeks | 1 | 39 |
| 2011 | Justin Braswell | 29,014 | 56 | 3 | 10 | 0 | 1 week | 0 | 31 |
| 2010 | Justin Braswell | 29,332 | 684 | 4 | 8 | 1 | 25 weeks | 0 | 30 |
| 2009 | Kelly Feimster | 29,033 | 245 | 0 | 18 | 5 | 18 weeks | 0 | 27 |
| 2008 | Justin Braswell | 26,825 | 177 | 3 | 15 | 2 | 11 weeks | 1 | 19 |
| 2007 | Bob Francis | 27,667 | 83 | 2 | 17 | 2 | 33 weeks | 0 | 20 |
| 2006 | Brandon Braswell | 27,597 | 77 | 2 | 15 | 1 | 5 weeks | 0 | 22 |
| 2005 | Brandon Braswell | 28,074 | 5 | 2 | 20 | 3 | 21 weeks | 0 | 21 |
| 2004 | Kevin Steele | 26,880 | 182 | 3 | 13 | 2 | 17 weeks | 0 | 19 |
| 2003 | Brandon Braswell | 26,800 | 259 | 3 | 12 | 5 | 22 weeks | 0 | 27 |
| 2002 | Justin Braswell | 26,181 | 220 | 5 | 12 | 2 | 23 weeks | 0 | 15 |
| 2001 | Larry Braswell | 25,288 | 583 | 7 | 21 | 7 | 29 weeks | 3 | 15 |
| 2000 | Brandon Braswell | 24,851 | 531 | 6 | 18 | 3 | 33 weeks | 2 | 12 |
| 1999 | Brandon Braswell | n/a | n/a | n/a | n/a | n/a | n/a | n/a | n/a |
| | | | | | | | | | |
---